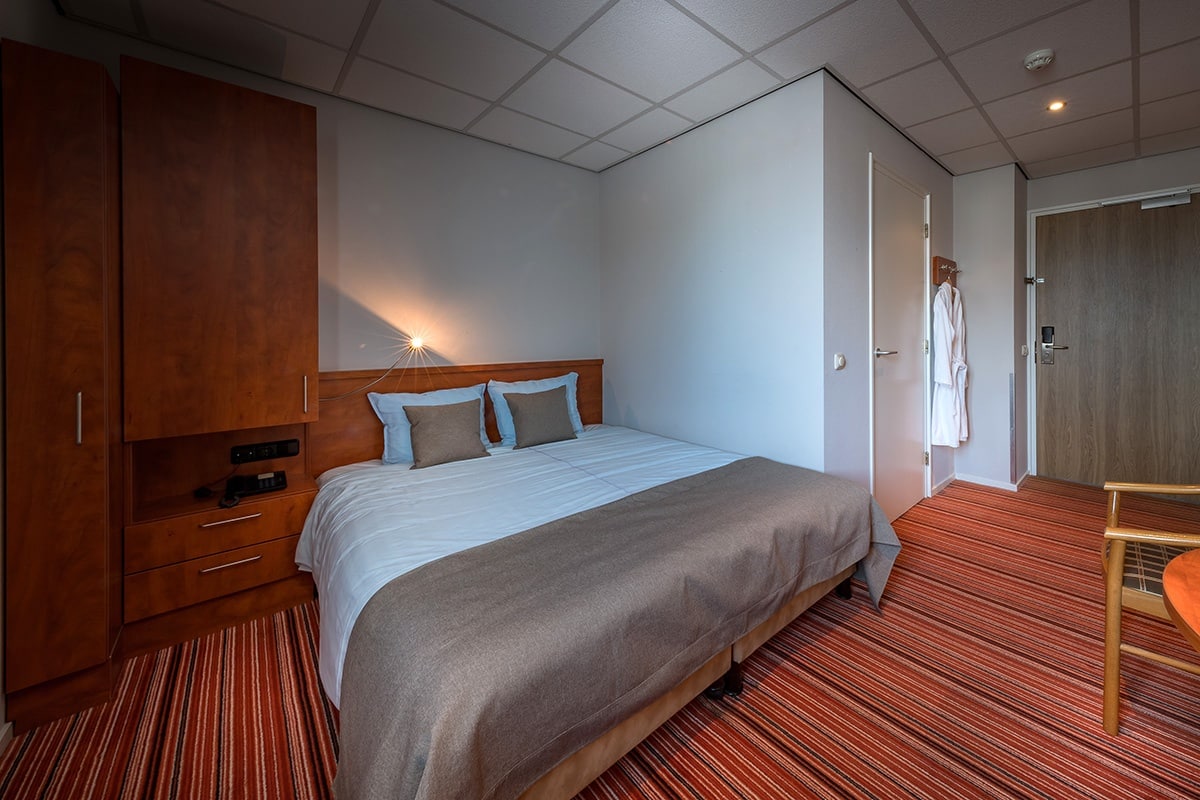 Looking for a simple and intimate hotel room for a short stay? Then the Budget room is the one for you. This small but fine and comfortable room with lovely box spring provides you with all comforts. Fancy a coffee or tea? You certainly can. In the bathroom you will find a walk-in shower, sink and separate toilet.
Price based on 2 people from € 87.50
Free parking around the hotel
Prices do not include tourist tax
Free wifi in the hotel
Check-in from 3 p.m.
Check out until 11 a.m.
Facilities in and around the hotel
Atmospheric and tasteful dining in our restaurant. Be surprised by our culinary options.
Take a nice splash in our heated indoor pool.
Several rooms where you organize your meeting, party or gathering atmospherically.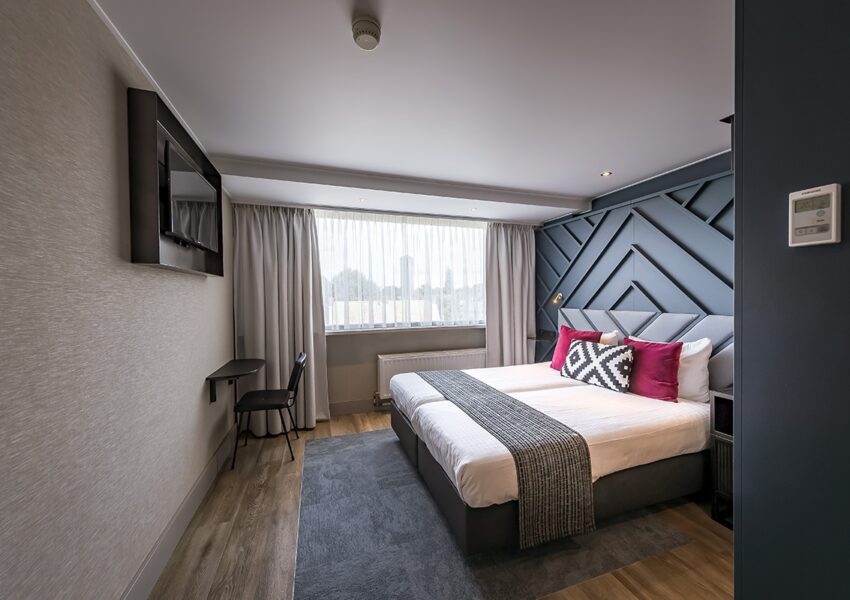 97.50

/ nacht
Prices include breakfast
16 - 20 m2
Renovated rooms with walk-in shower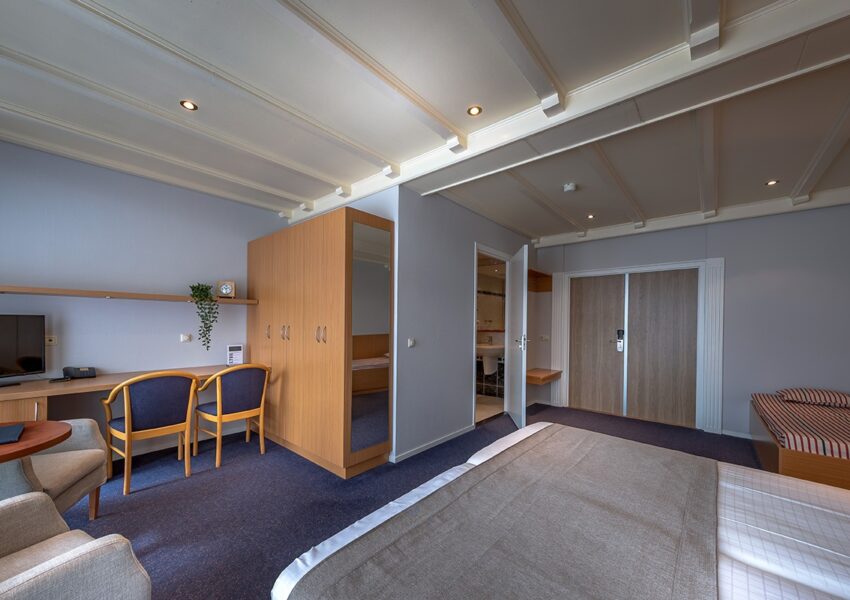 107.50

/ nacht
Prices include breakfast
22 - 30 m2
Bath and walk-in shower or bathtub in shower