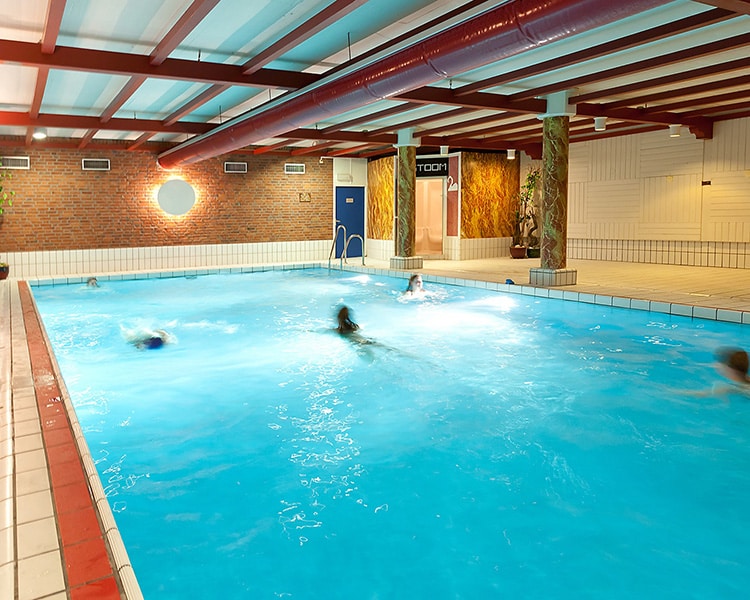 Our heated swimming pool is open every day. Our hotel guests are free to use the swimming pool. Interested in a swimming subscription as a resident of Raalte or the surrounding area? Read more below.
Unfortunately, the Turkish bath is currently closed.
Our heated swimming pool is 30 °C and is open every day during the week from 7:00 am - 10:00 pm and on weekends from 8:00 am - 8:00 pm. The pool is free to use for hotel guests.
30 °C heated water
Open every day
Are you not a hotel guest but want to use our heated pool? You can purchase the following subscriptions from us.
Annual pass: €275.
Half-year card: €225.
More information is available at the reception desk.
Wednesday afternoon (from 1:30 p.m. to 5 p.m.), Friday afternoon (from 2:30 p.m. to 4:30 p.m.), Saturday (from 11 a.m. to 2 p.m.), Sunday (11 a.m. to 2 p.m.) and Monday (from 10:30 a.m. to 11:30 a.m.) there are swimming lessons for children and the pool is in use for swimming lessons. Hotel guests cannot use the pool then.